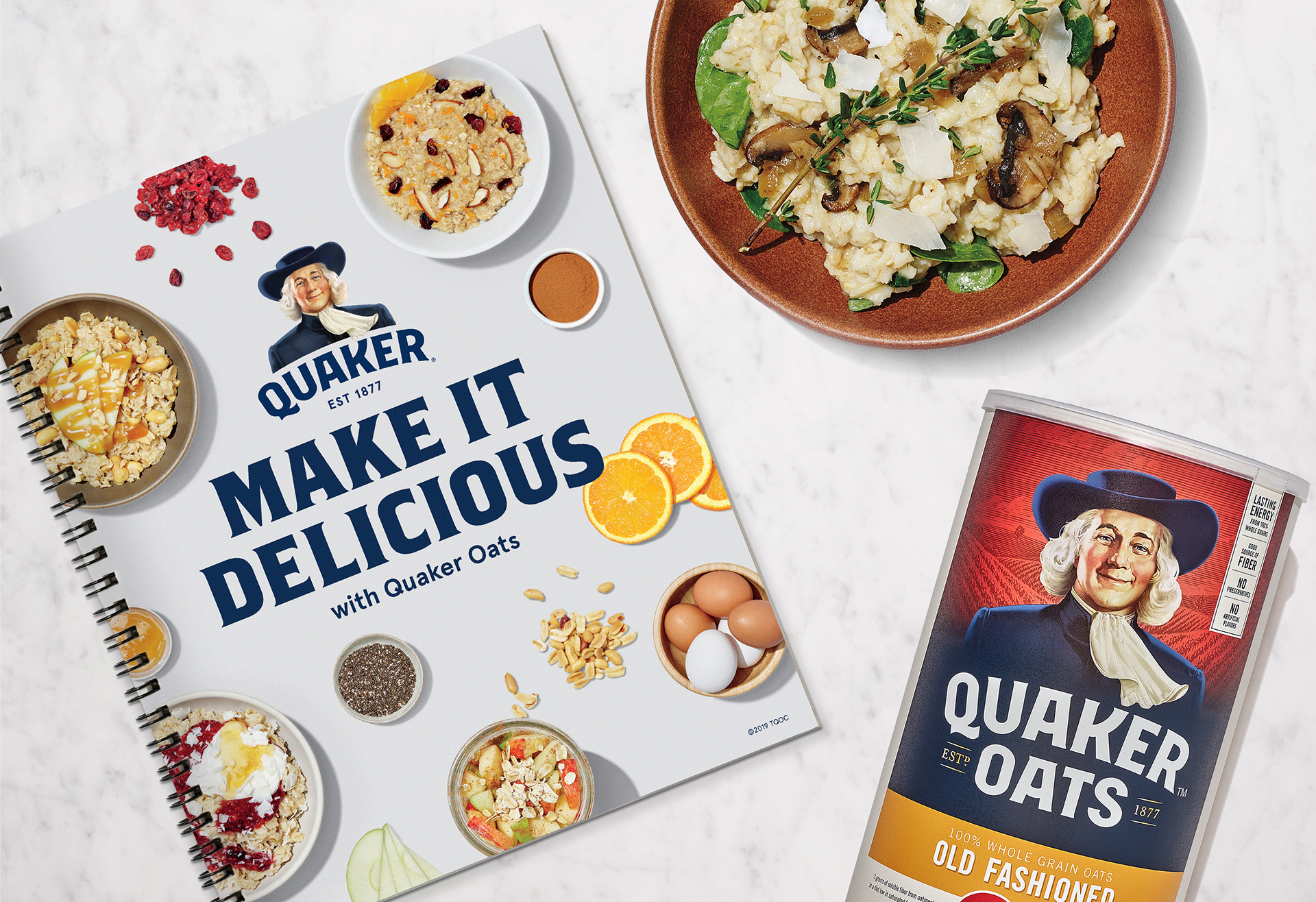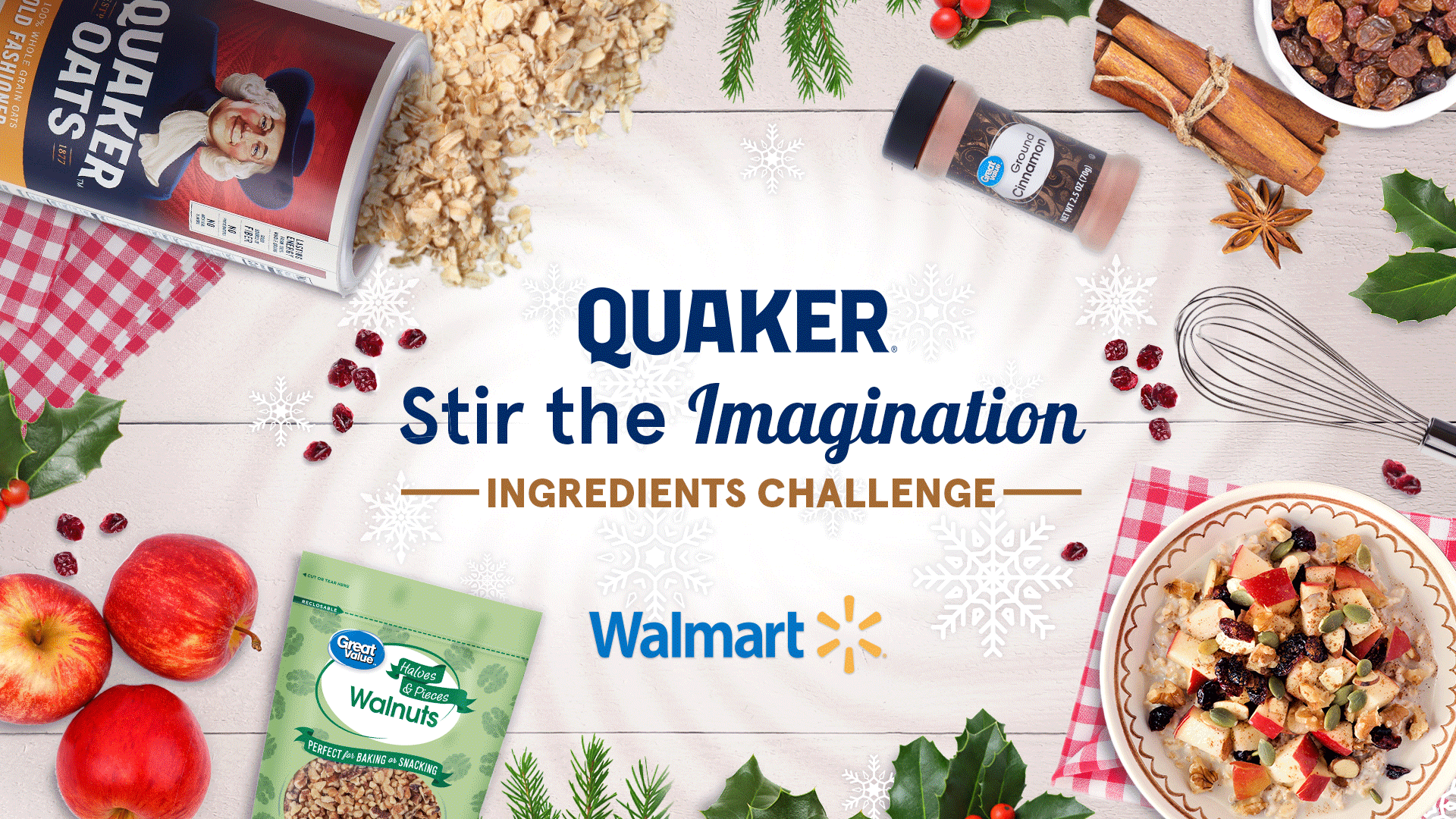 My key visuals as a result of concepting with the creative team for the fourth quarter activation of Quaker products at Walmart. Motifs such as snowflakes, holiday recipes, seasonal ingredients and winter plants were included as a nod to the season, but ultimately not selected in favor of following the existing campaign's holiday-agnostic look.
Quaker "Make it Delicious" Oatmeal Cookbook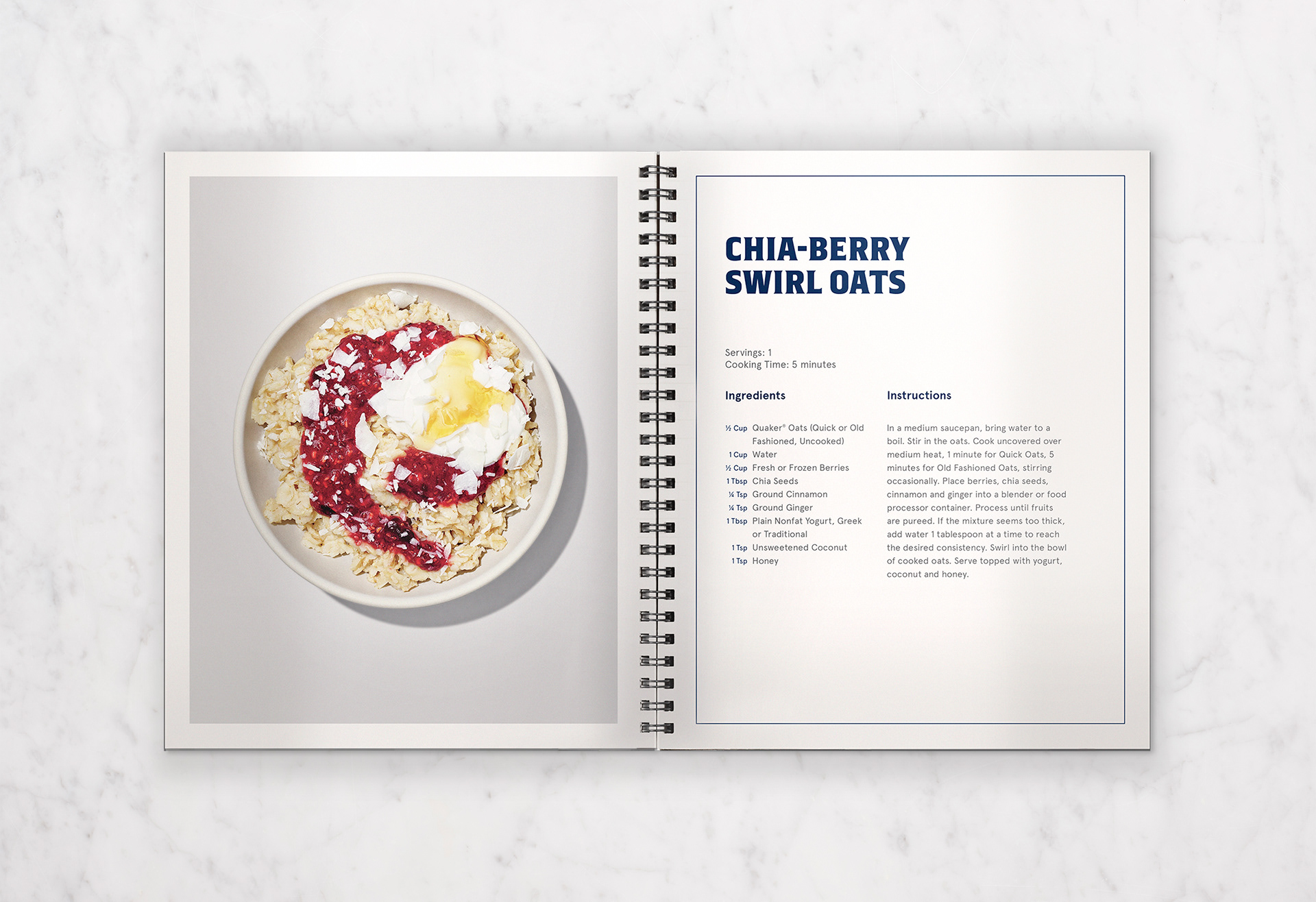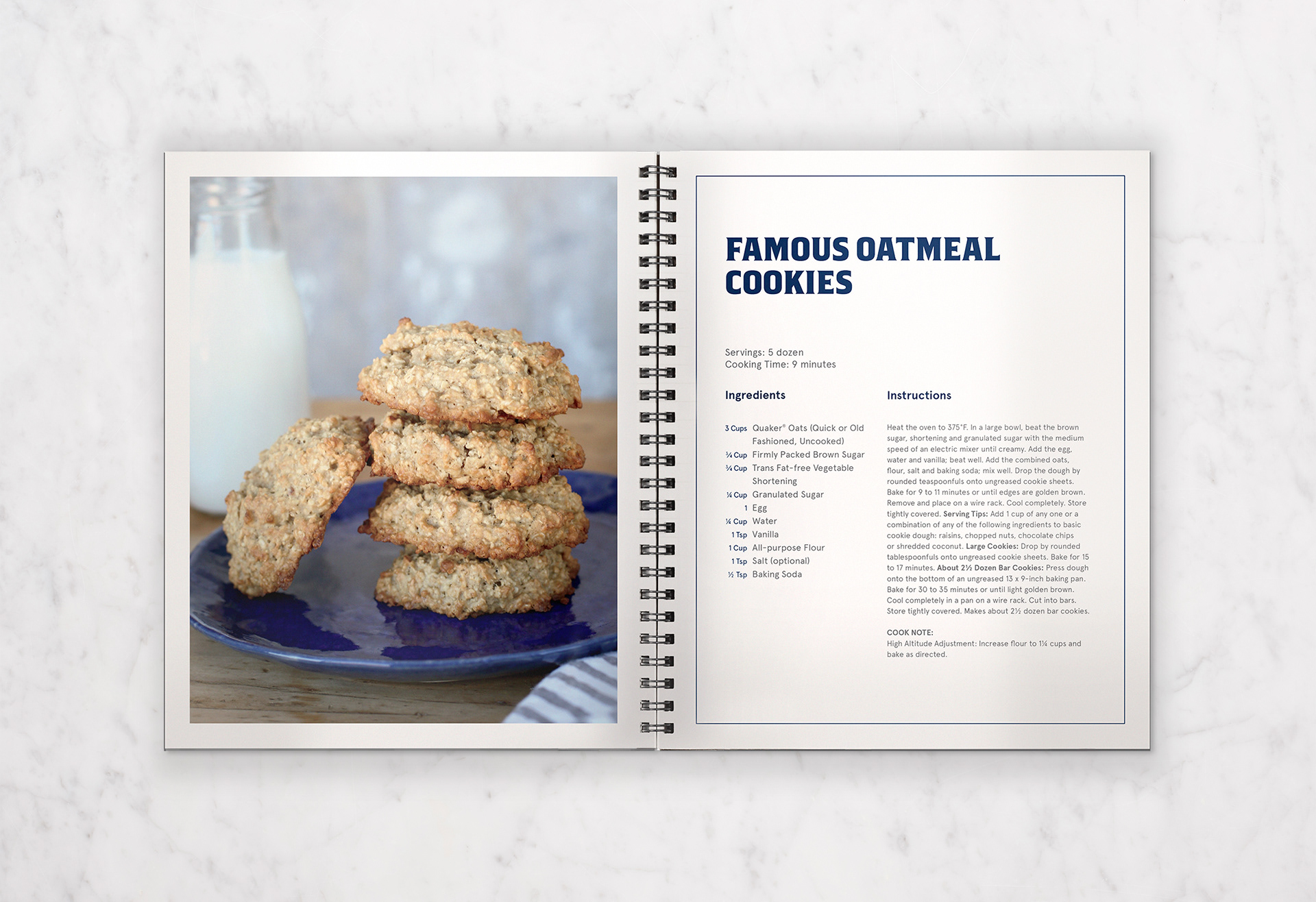 A cookbook designed entirely for the Quaker Oats Across America Recipe Challenge, which features 8 unique oatmeal recipes. The winners of the challenge received this cookbook, produced in-house, along with a KitchenAid mixer.
Quaker In-Store Demo Cart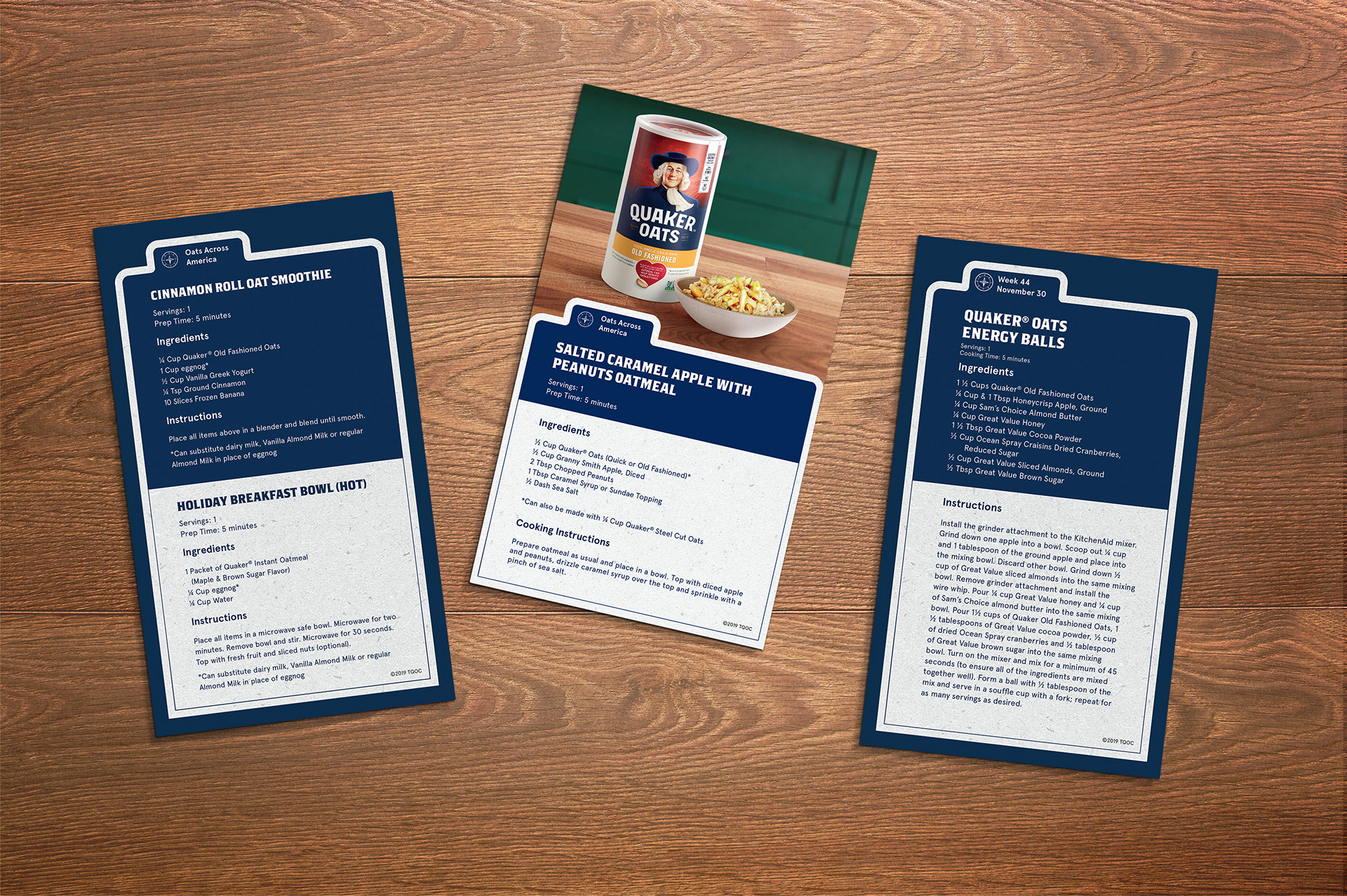 Recipe cards distributed at a Quaker in-store event

at

Walmart. The design pulls from the look and feel of the Oats Across America campaign.
This video, featured on the 360 events at Walmart YouTube channel, features the signage and recipe cards I created for the in-store demo experience at select nationwide Walmart.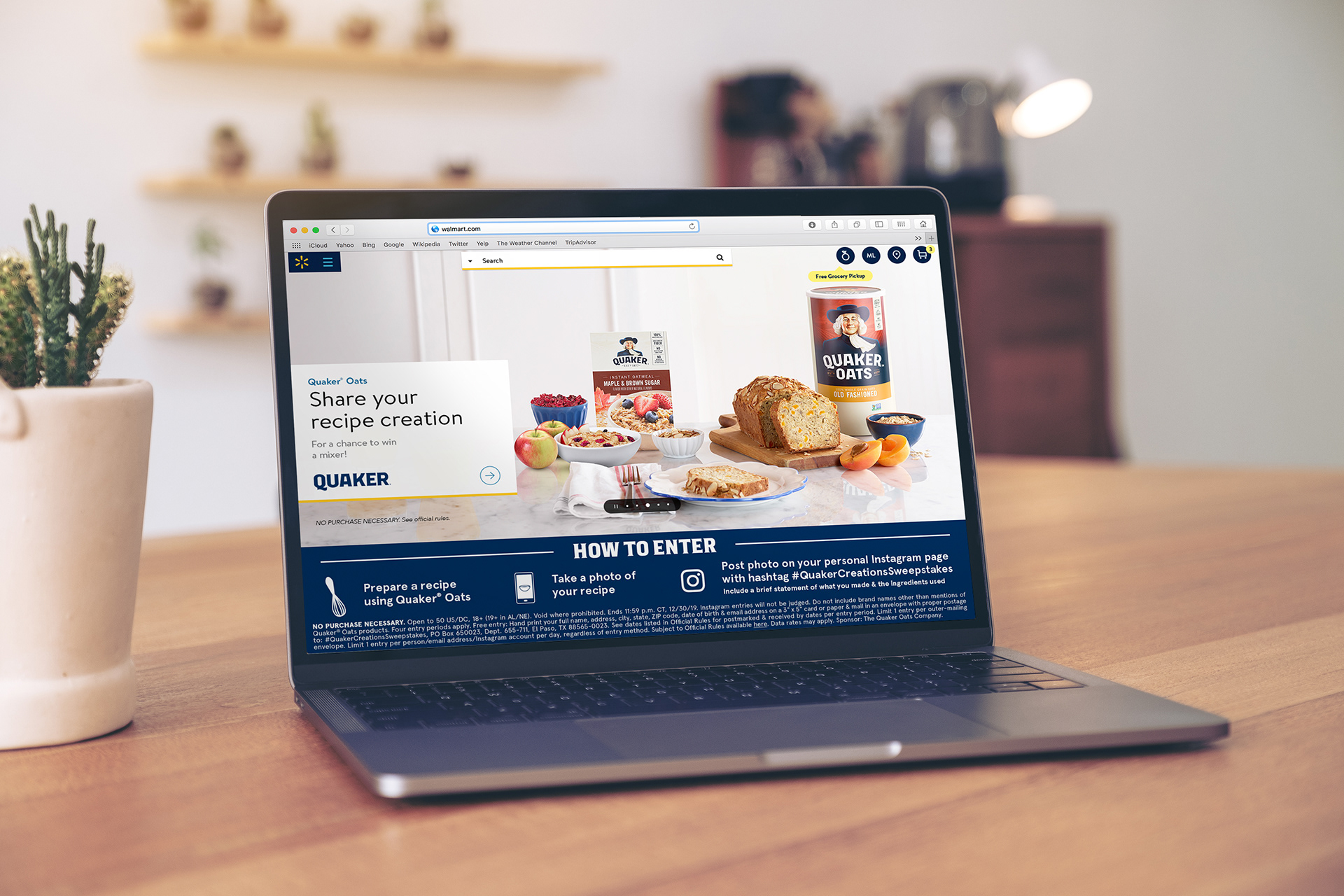 A brand page for the program, hosted on Walmart.com, featuring the hero image for the program and details about the challenge. On-site and off-site ads were also built for the campaign.