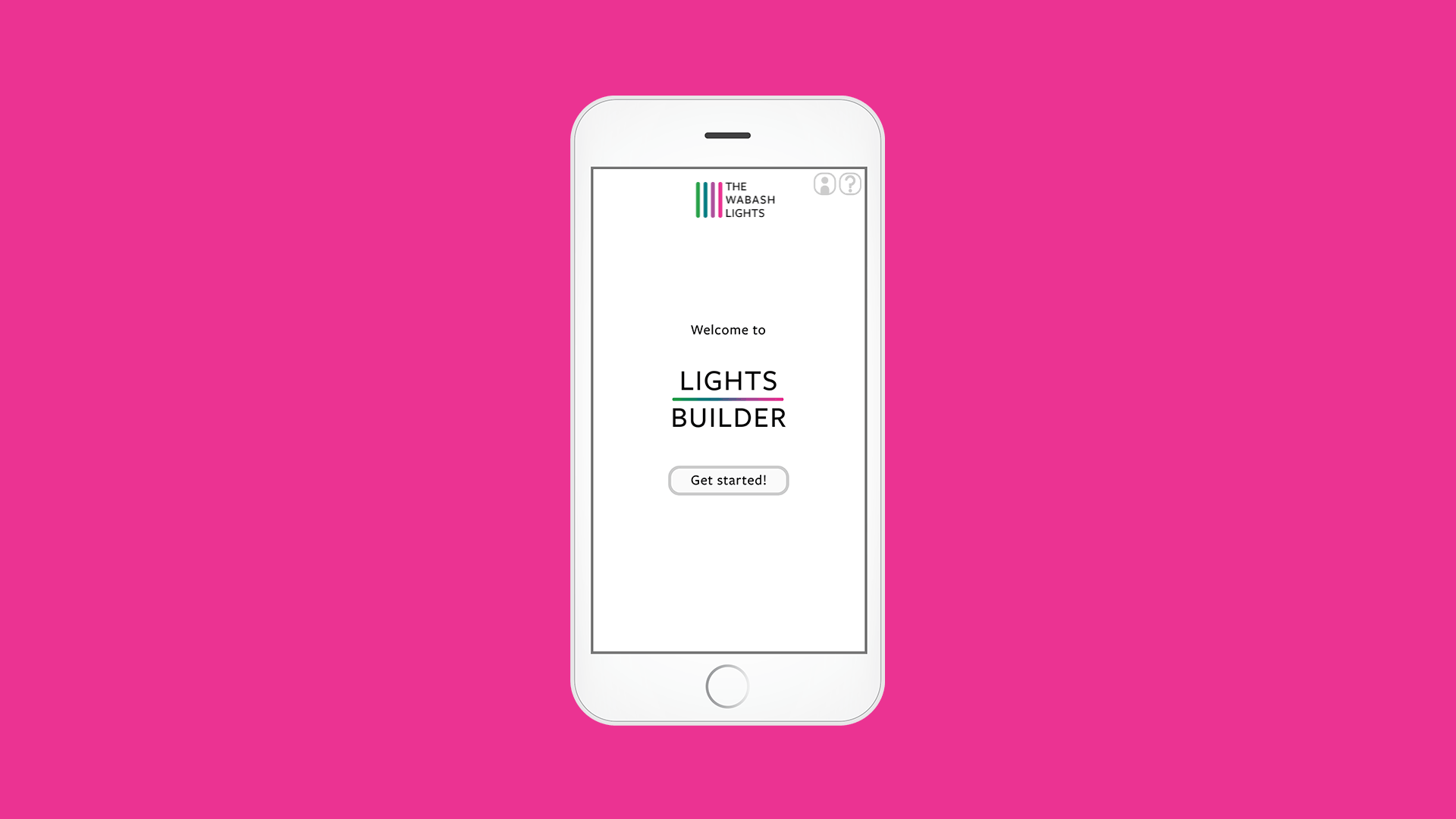 The final visual design for The Wabash Lights API-controlling application. The design was informed by an ethnographic study, user research, user testing, and discussion.  
Design Process and User Research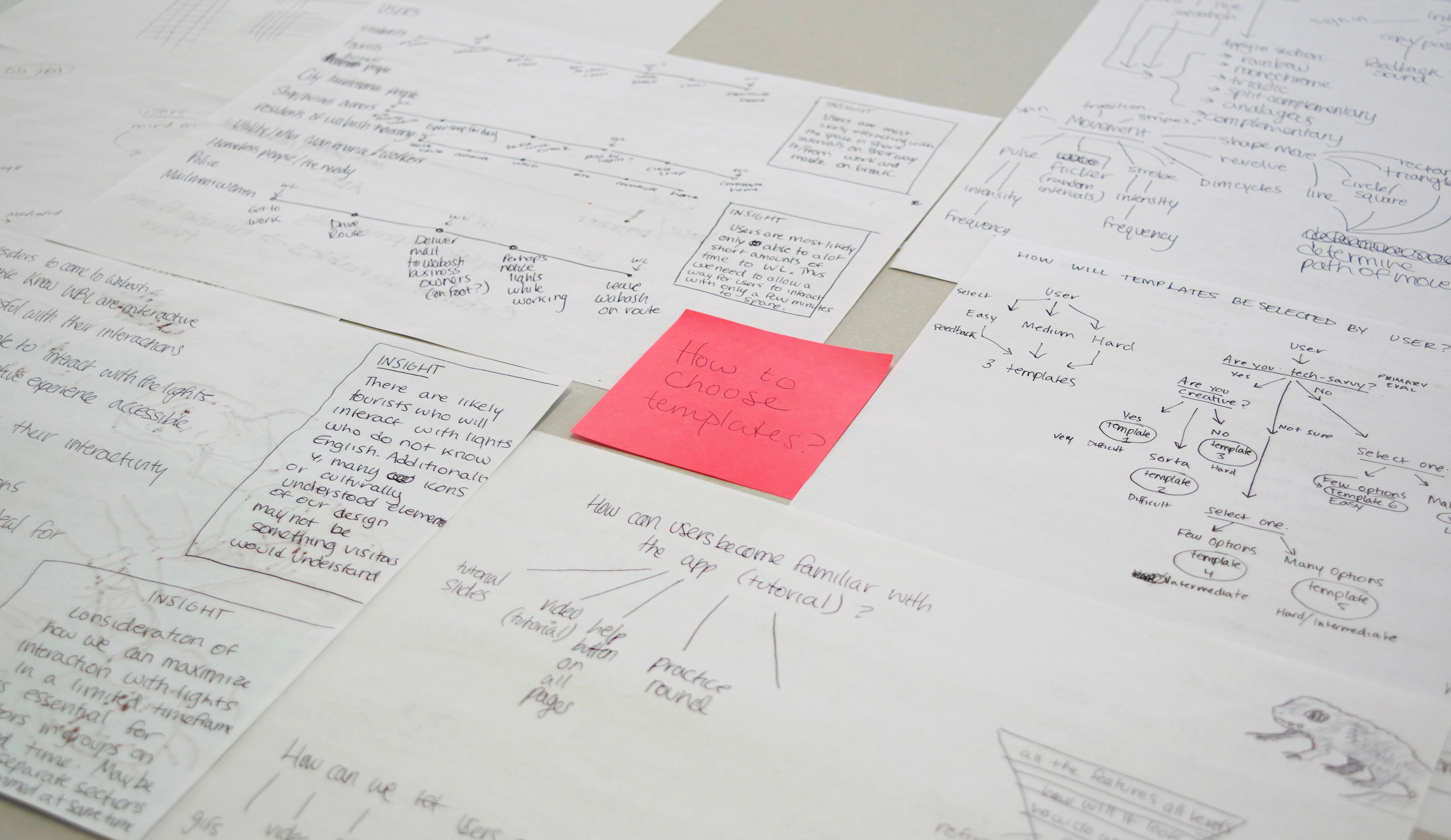 Critical discussion regarding the structure and capabilities of the application yielded many pages of notes. The application was intended to be accessible to a very wide audience— perhaps even global users.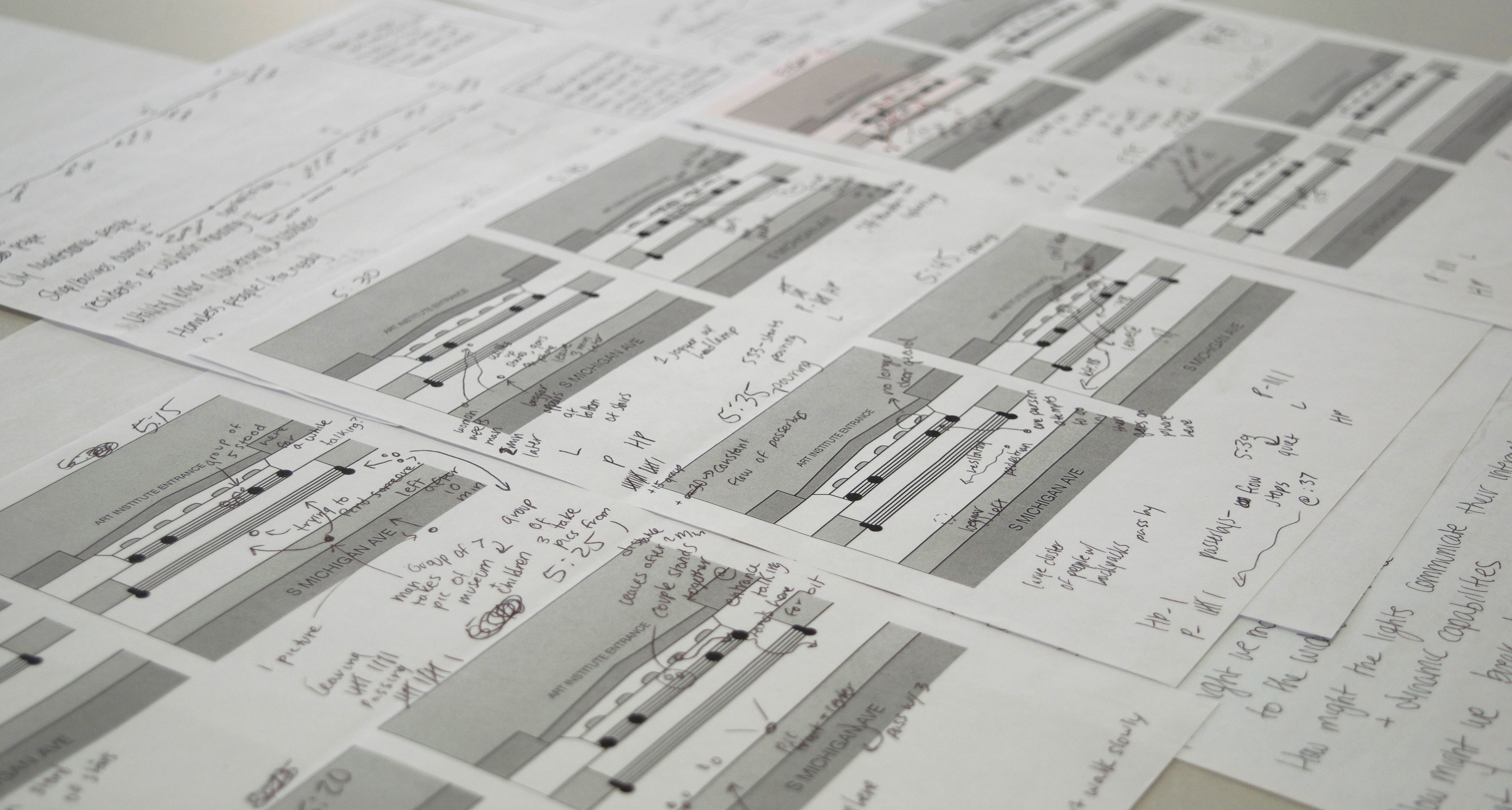 Ethnographic observation conducted outside of The Art Institute of Chicago to consider the potential user groups of the Wabash Lights installation. This ethnographic study was conducted at start of the research process, which then informed research of the users of the streets and sidewalks below the elevated platform of the CTA on Wabash.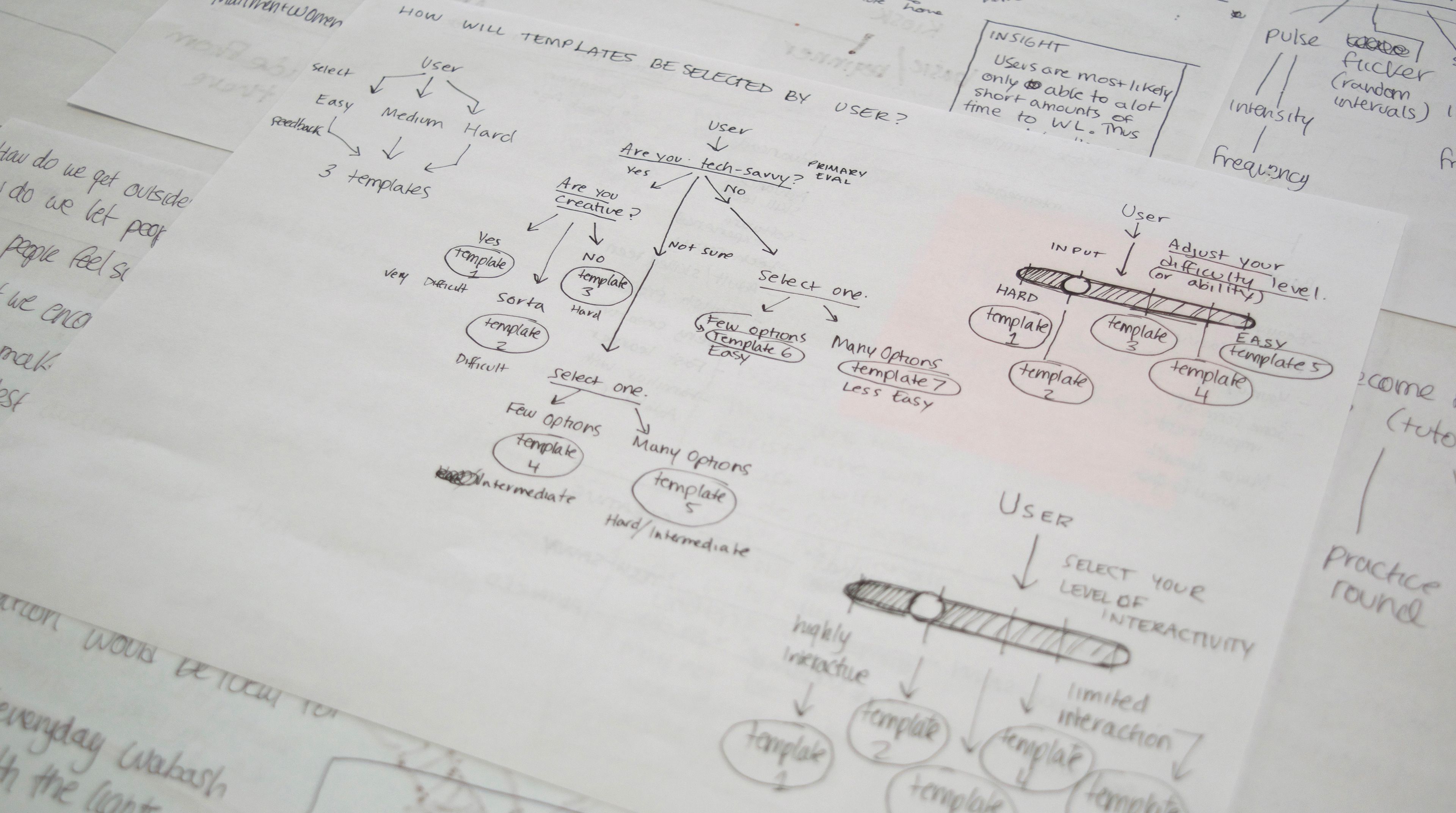 Notes regarding the structure and visual design of the application. It was important to consider the level of involvement that the user was willing to commit to. Templates would be too restrictive, whereas total control would require a considerable investment of time and energy. The interaction level between templates and total creative freedom was ideal, but determining how exactly this would manifest was a problem in itself.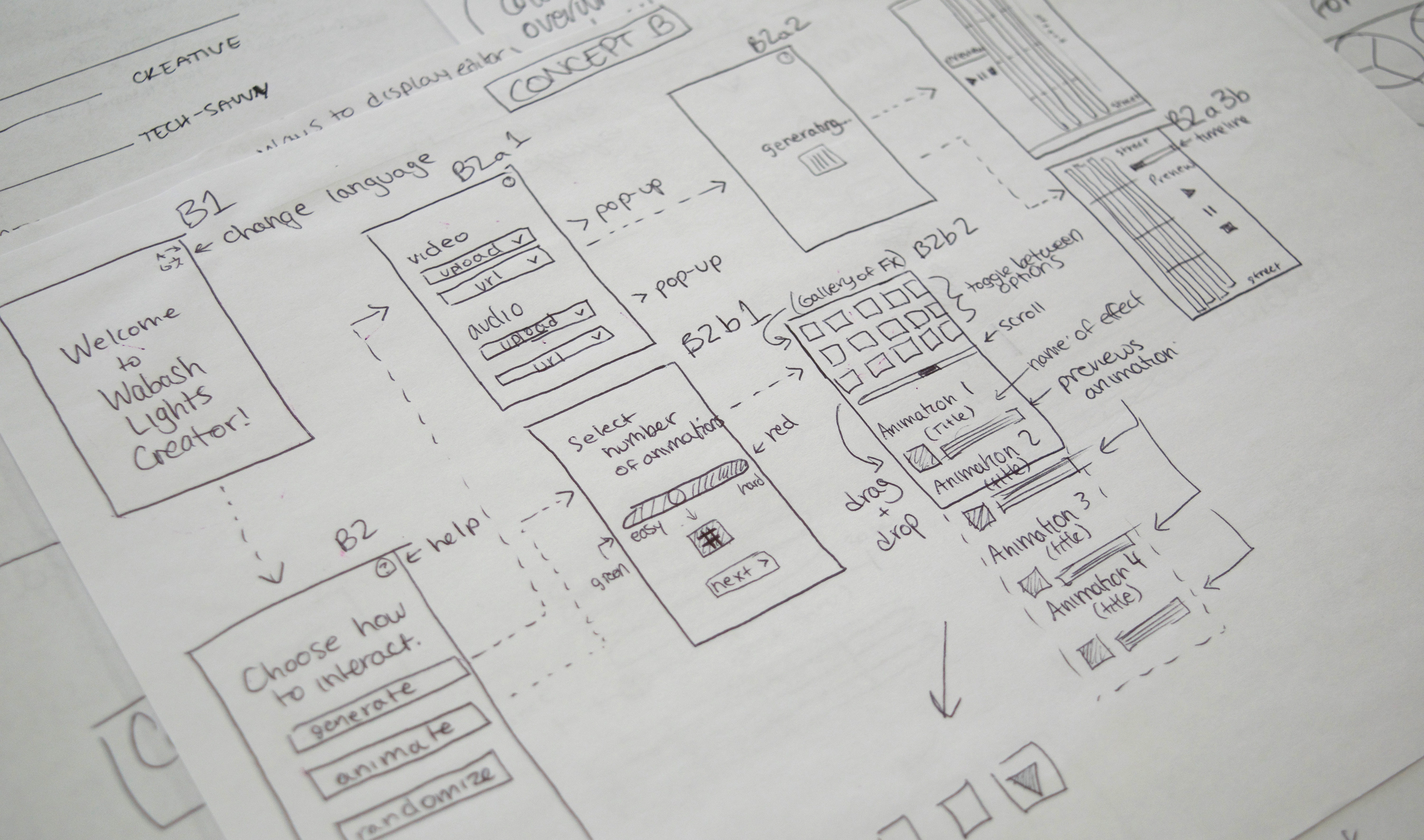 Sketches of the visual design of the application. The sketches also detail potential information hierarchy and application controls. Users were offered a number of options regarding their level of interaction with the application.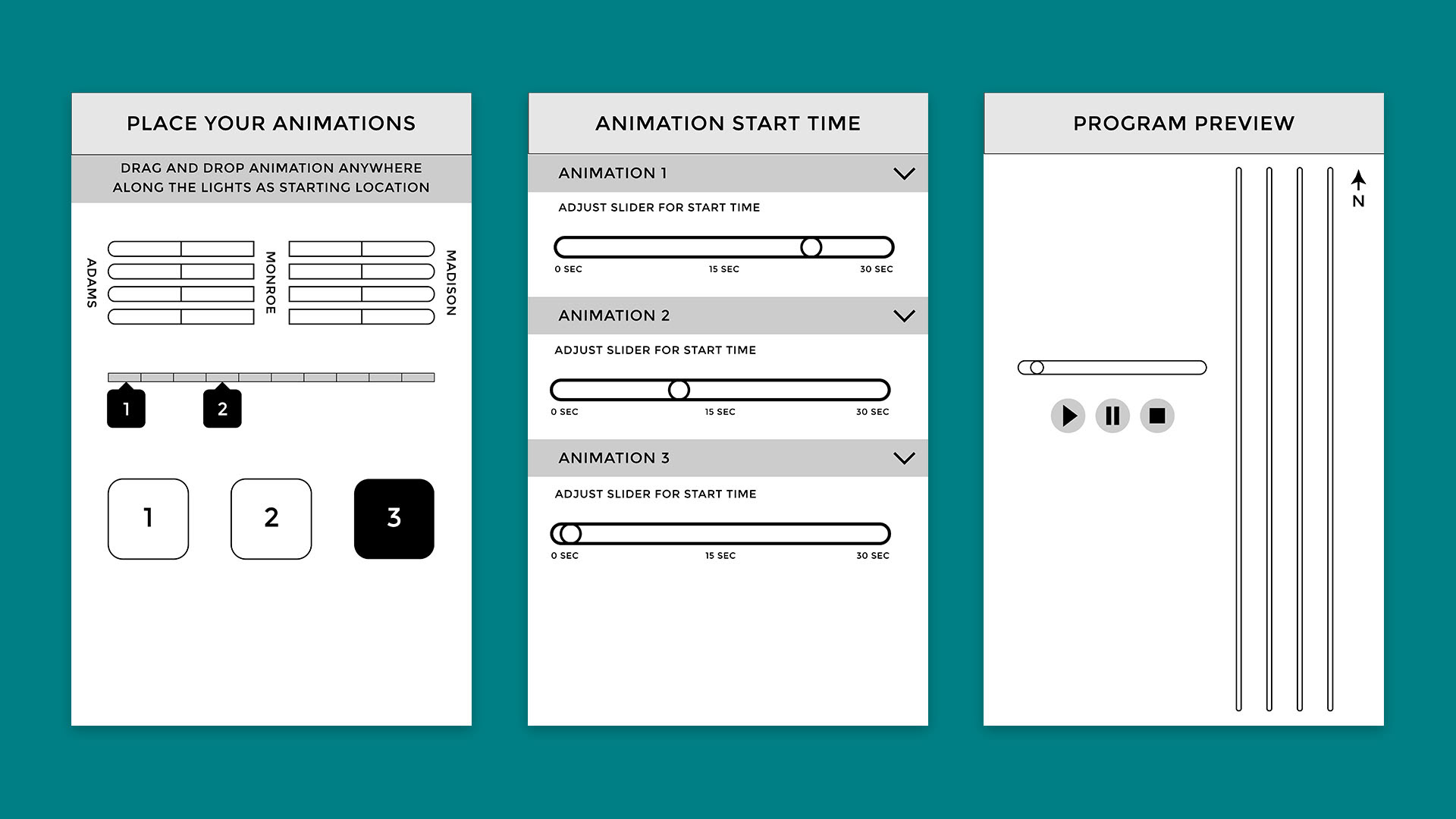 Early wireframes for the application for The Wabash Lights. The application needed to be streamlined to benefit the user's experience, as its capabilities are vast. The user needed to feel that they had great control over the design of their light show for the installation, but not overwhelmed by the level of customization offered.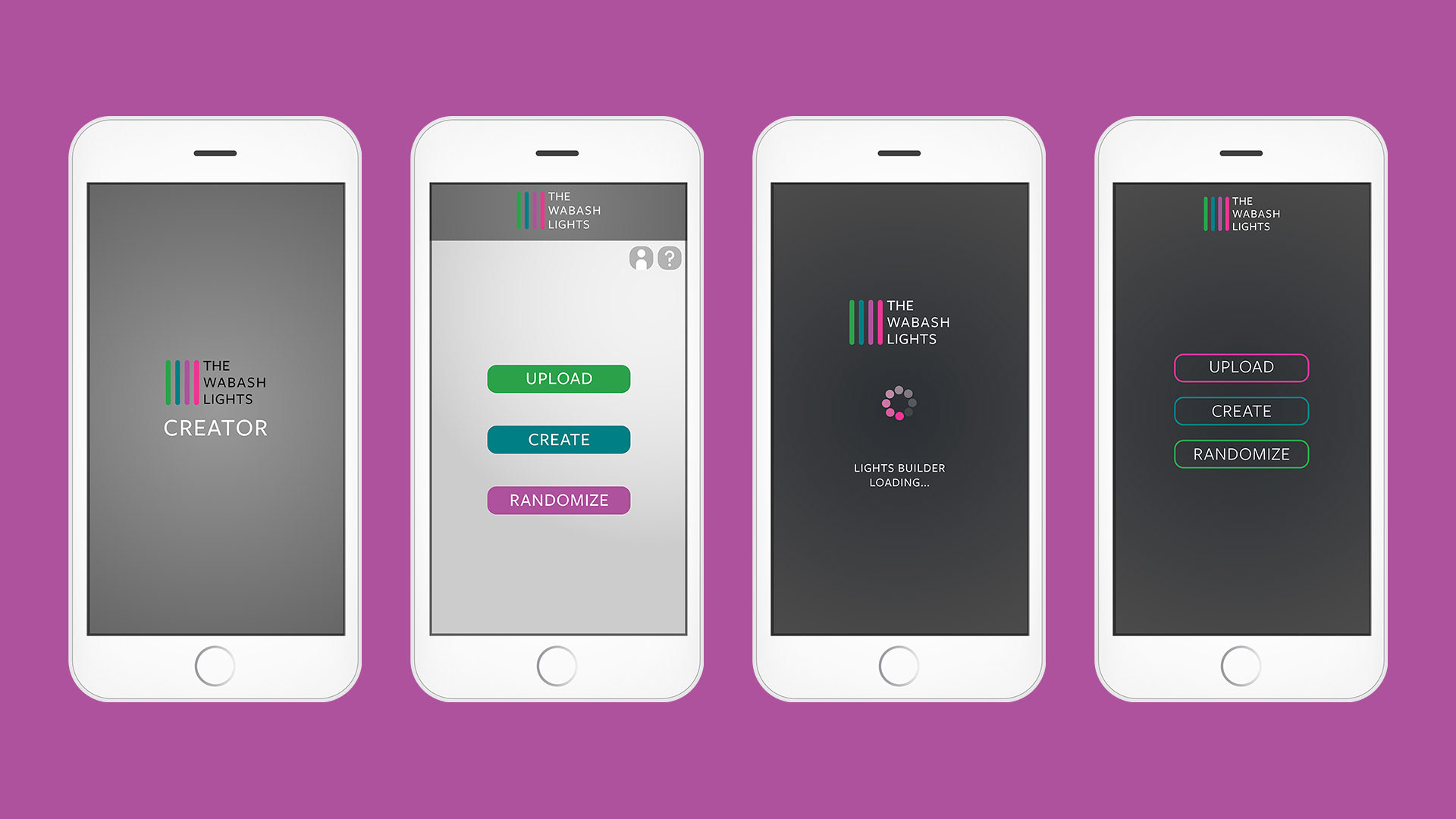 Initial directions proposed for the visual design of the application for The Wabash Lights. The branding of the application was meant to match the existing branding for The Wabash Lights, as seen on their website.